[vc_row type="in_container" full_screen_row_position="middle" scene_position="center" text_color="dark" text_align="left" overlay_strength="0.3″][vc_column column_padding="no-extra-padding" column_padding_position="all" background_color_opacity="1″ background_hover_color_opacity="1″ column_shadow="none" width="1/1″ tablet_text_alignment="default" phone_text_alignment="default" column_border_width="none" column_border_style="solid"][vc_column_text]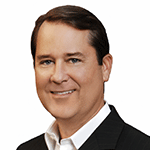 Todd Miller | Managing Partner [Pasadena Office]
Todd brings positive value to the company's general ledger. Rated by his peers as being within the top 5% of practicing attorneys in California year after year, he is a business-oriented trial attorney who has tried and won matters before jurors, judges, and arbitrators. Todd has worked with some of the world's leading technology companies to help them cultivate, protect, and monetize their assets. He is also an international speaker and author with over 20 publications on intellectual property in multiple languages. tmiller@vestedlaw.com | Full bio here.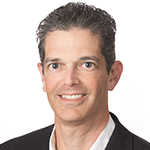 Jesse Berg | Partner [San Francisco Office]
Jesse Berg is a business attorney focused on corporate and securities matters and commercial transactions. He advises start-ups, privately held companies and entrepreneurs principally in the areas of technology, e-commerce, digital publishing, new media and gaming. He frequently serves as outside general counsel for these companies. Jesse has legal experience at large and small law firms, as general counsel of a publicly traded software company and as the co-founder of a number of different companies. He is licensed to practice law in California. jberg@vestedlaw.com | Full bio here.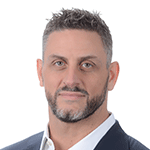 Michael Halla | Of Counsel [Dallas Office]
Michael works as a skilled negotiator to identify settlement options and secure agreements that can avoid the necessity of litigation. He understands his clients work hard to accumulate their wealth and he uses his unique style of negotiation to protect those clients and their assets. There are, however, times when litigation is necessary. Few law firms are willing to take cases to trial. At those times, Michael believes the only place to measure success is in the courtroom. In these cases, he views settlement as an option only for the opposition. mhalla@vestedlaw.com |Full bio here.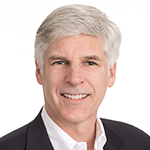 Stephen Henry | Of Counsel [San Francisco Office]
Stephen is an employment law specialist and business litigator. He uses his extensive experience to assist employers, employees, executives and minority shareholders to create proactive employment agreements, policies and procedures and find effective solutions to their employment issues. His practice includes employment contracts, wage and hour claims, discrimination, wrongful termination, retaliation, fraud, and defamation. As a skilled trial attorney, Stephen has successfully handled hundreds of cases, many through trial or arbitration, and numerous appeals. shenry@vestedlaw.com | Full bio here.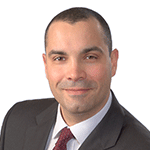 John Hyre | Partner [Columbus Office]
John Hyre is an exceptional tax attorney with 20 years experience. Prior to venturing into private practice, John worked for a Fortune 500 company as Tax Counsel and for two of the "Big Three" accounting firms as a Tax Consultant. John has been involved in tax planning for start-ups, large corporate and partnership/LLC transactions, international transactions, REITs, and executive compensation arrangements. John also has extensive experience with the taxation of real estate and self-directed IRA's and 401(k)'s. John has successfully defended clients in IRS audits and Tax Court. jhyre@vestedlaw.com | Full bio here.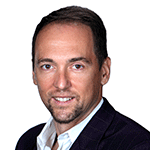 Kresimir Peharda, Partner [Santa Monica Office]
Kresimir is a corporate and securities attorney who represents companies in all stages of development from startup to public. He has assisted public clients in IPOs, spin-offs, going private transactions, SEC compliance, corporate governance, reorganizations and complex financing transactions. He advises startups and middle market companies on contracts, equity compensation, debt and equity financing, mergers and acquisitions, and shareholder matters. Kresimir has also been the CEO of a healthcare IT startup and the co-founder of two other startups. kpeharda@vestedlaw.com | Full bio here.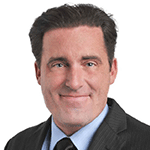 Steven Rinehart, Partner [Salt Lake City Office]
Steven is a registered patent attorney licensed before the State of Utah, Commonwealth of Virginia, and US Patent and Trademark Office. He obtained his J.D. from the University of Utah, and studied Computer Science, Naval Science and English at Brigham Young University (BYU), where he received his undergraduate degree. Steven has founded and sold several companies including eWatches.com and PrizeWise.com, which both grossed over $1 million in revenues in their first years in business. He also founded theopticon.com, a free legal file exchange. srinehart@vestedlaw.com | Full bio here.
[/vc_column_text][/vc_column][/vc_row]