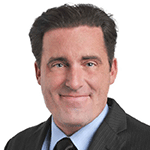 Steven Rinehart is a registered patent attorney licensed before the State of Utah, the Commonwealth of Virginia, and the US Patent and Trademark Office. He obtained his Juris Doctorate from the University of Utah College of Law in 2003 and did his undergraduate studies at Brigham Young University (BYU) in Provo, Utah where he graduated in 2000. Before becoming a lawyer, Steven founded and sold several Internet companies.
Steven has prepared and prosecuted over 400 patent applications and over 300 trademark applications. Steven has also handled approximately 200 UDRP domain name disputes. Steven regularly handles patent and trademark litigation in US district courts, including in rem Anticybersquatting Consumer Protection Act (ACPA) actions in Virginia. Steven has handled patent infringement matters in Utah, Arizona, Idaho, Florida and California.
Steven has been featured in the ECT News, Salt Lake Tribune, and Associated Press. He is a member of the Utah Trial Lawyers' Association and founder of a free legal file exchange for attorneys and non-attorneys alike. Steven is also a licensed attorney in the state of Virginia.
Read some of Steven's Insights Here.
To succeed, a business must have a well understood, overall strategy as well as strategies for particular aspects of the business. Examples of such strategies include intellectual property strategy, product development strategy, and market strategy.
In the context of intellectual property strategy, businesses far too often invest time and money in a hodge-podge fashion. As a result, the return on their investment can be less than optimal. A proper intellectual property strategy maximizes the potential return.
A first stage in devising a proper intellectual property strategy includes a comprehensive audit of the business' existing intellectual property. A second stage includes understanding the competition and their intellectual property. Once this information has been gathered, risks and opportunities can be analyzed and a proper strategy can be decided upon. This strategy should include implementation of a long-term mechanism for capturing and protecting intellectual property going forward.
The intellectual property audit and understanding of competitor's intellectual property also informs the product development strategy. This information is essential to help ensure that any new product is protected and also that the new product does not infringe on someone else's intellectual property.
Finally, a market strategy will be driven at least in part by the product development strategy. In addition, intellectual property in the form of trademarks and goodwill should be part of the market strategy.
Vested is well positioned to help you with these essential aspects of your overall business strategy.
Admitted
Licensed: 2007; Bar No. 11,494 – Utah State Bar Association
Licensed: 2007; Reg No. 61,403 – U.S. Patent and Trademark Association (USPTO)
Licensed: 2011; Bar 81,738 – Virginia Bar Association
Admitted: 2007; American IP Law Association
Education
Juris Doctorate (JD) 2003, University of Utah College of Law
Bachelor of Arts (BA) 200, Brigham Young University, Provo, Utah
Licensed Pilot 2005, Federal Aviation Administration (FAA)
Representative Legal Matters
Recent Federal Litigation
I.E. v. TruckMaster Logistic Systems, Case No. 2:09-CV-374, Filed May 1, 2009 (Cybersquatting case settled on favorable terms).
Fashion Career Center, Inc. v. Apple Computer, Inc., Vurgood, et al., Case No. 2:10-CV-195, Filed May 1, 2009 (Representing Plaintiff in IP infringement action, case settled for a cash and a permanent injunction in favor of Plaintiff).
Universal Trim Supply v. K&K Trading, Case No. 2:09-CV-18, Filed (Patent infringement case pending).
RentMaster, Inc. v., Case No. 2:10-CV-319, Filed March 1, 2010 (Trademark infringement case pending).
Phiten Co., Ltd., v. The Dugout, Case No., Filed (Case settled in client's favor, permanent injunction entered).
Bullex System, Inc. v. Jin Hao Young, Case No., Filed (Trademark infringement case pending).
Reported Appellate Decisions
Robertson Marine v. I4 Solutions, Case No. 20080962-CA, Filed January 22, 2010, 2010 UT App 9 (represented Appellant in seeking review of trial court's non-award of attorney fees to prevailing party/client). For the Audio File of Steve's Oral Argument Click HERE.
Jury Trial History
Robertson Marine Inc. v. I4 Solutions, Inc., (represented Defendants and defeated all of Plaintiffs' claims in trial against McIntyre and Golden while prevailing on Defendant/client's counterclaims, finishing trial with judgment in favor of Defendants on claims and counterclaims).
Gordon Grotepas v. Stephen and Julie Pinchak, (represented Plaintiff and prevailed in trial against
Smith Knowles representing Defendants. Awarded judgment for all of claimed damages plus attorney fees against defendants).
I4 Solutions, Inc. v. Martin Braden, (trial is scheduled before Judge Page of Utah's Second District Court).
Recent Court Victories
ezq.com (won federal ex parte TRO forcing VeriSign to strip this three-letter domain from its Chinese registrant and deliver to California corp)
ksoftware.com (won federal court transfer order in Virginia stripping this domain from its Caribbean registrant for Kentucky corp)
truckmaster.com (won domain in settlement during ACPA federal case after removing from state court and after UDRP loss)
bullex.com (won federal transfer order stripping this domain from its Korean registrant for New York corp)
websitelawyer.com (a rare case involving state jurisdiction in which a state court ordered VeriSign to seize and change domain registration from the Cayman Islands)
Recent Domain Name Dispute Victories
bitzip.com
bullex.com
fbomb.com
fpscheats.com
graduateschools.com
iboss.com
mia.com
pass-guarantee.com
spudos.com
resumepro.com
ukhouseclearances.com
royalnissan.com
lawspeak.com
frankrisalvato.com
digitalaccesspass.com
tinyprint.com
houseofflags.com
trijiconriflescopes.com
trijiconstore.com
fpsrussia.com
elitefts.com
climacab.com
petpeoplesplace.com
purepostcards.com
ezq.com
jonahhunt.com
phaseeight.com
teraflex.com
wiiu.com
allisonsworkwear.com
theedenclubfraud.com
acecapital.com
kendrickmoxon.com
excellencechocolate.com
greenhornetlighting.com
greatwallchinamarathon.combroadbandvoice.com
roadcam.com
realegroup.com
autonav.com
candocanines.com
solidx.com
kandypearls.com
cizetaautomobili.com
luxus.com
ohiopowertoolrepair.com
Recent Publications
Bucking Small Claim Courts – UTAH BAR J. 32, 33–34 (Sep. 4, 2010) (quoted by the Supreme Court in Allen v. Moyer, 2011 UT 44). Full publication here.
Associated Press (AP) (2009): Web Name Theft
eCommerce Times (2008): IP Pointers for E-Tailers
Domain Name Wire (2010): CitizenHawk Nailed
Internet Commerce Association (2009):UDRP Decisions Causes Concern
The Domains (2012): EZQ.com Get Hit
Online Domain (2014): Meet the Attorney that Represents Attorneys
Underground Bunker (2014): Angry Gay Pope Loses Domain
Online Domain (2013): UDRP Complaint for PhaseEight.com Denied
BYU: Patent Searching
Chinese Intellectual Property Chaos – November 2010
Speaking Engagements & Press
2021 Super Lawyers®
2020 Super Lawyers®
2019 Super Lawyers®
2018 Super Lawyers®
2017 Super Lawyers®
2016 Super Lawyers®
2015 Super Lawyers®
2014 Super Lawyers®
2013

 

Super Lawyers®
Building Better

 

Intellectual Property,

 

Public Counsel, April 13, 2019, Los Angeles, California
Protecting Your Business Assets: Intellectual Property, PACE Los Angeles Business Development Center, March 13, 2019, Los Angeles, California
Protecting Your Business Assets: Intellectual Property, PACE Los Angeles Business Development Center, December 14, 2018, Los Angeles, California
Protecting Your Business Assets: Intellectual Property, PACE Los Angeles Business Development Center, September 11, 2018, Los Angeles, California
Intellectual Property 101,

 

California Polytechnic State University, October 20, 2016, San Luis Obispo, California
Practical Intellectual Property Guidance for Entrepreneurs, Art Center College of Design, June 7, 2016, Pasadena, California
Practical Intellectual Property Guidance and Beyond, California Polytechnic State University, May 11, 2016, San Luis Obispo, California
Practical Intellectual Property Guidance for Entrepreneurs, California Polytechnic State University, May 11, 2016, San Luis Obispo, California
Practical Intellectual Property Guidance and

 

Beyond, March 17, 2016, Make in LA, Chatsworth, California
Practical Intellectual Property Guidance for Entrepreneurs, Pepperdine University, November 14, 2015, Encino, California
Intellectual Property 101 and Beyond, October 21, 2015, San Diego County Bar Association, San Diego, California
Practical Intellectual Property Guidance for Entrepreneurs, USC, January 27, 2014, Los Angeles, California
Bluelounge Wins Dismissal of Lawsuit, May 1, 2015 (Read Here)
Practical IP Tips for the Entrepreneur, August 12, 2015, Los Angeles, California
Bluelounge Pte. Ltd., Maker of the MiniDock® Product, Resolves Patent Infringement Suit Against Blingberry, LLC, June 24, 2013
Practical Intellectual Property Guidance for Entrepreneurs, USC, January 28, 2013, Los Angeles, California
Protecting Your Invention, Inventors' Mastermind SoCal, August 19, 2012
Practical Intellectual Property Guidance for Executives and Entrepreneurs, Bloomberg BNA Webinar, February 16, 2012
Practical Intellectual Property Guidance for Entrepreneurs, USC, January 23, 2012, Los Angeles, California
Practical IP Tips for Entrepreneurs by Todd Miller, January 15, 2012, at http://www.maxmednik.com/1/post/2012/01/practical-ip-tips-for-entrepreneurs-by-todd-miller.html
Practical IP Tips for Entrepreneurs, UCLA, January 11, 2012, Los Angeles, California
Practical IP Tips for Entrepreneurs, Pepperdine University, November 3, 2011, Malibu, California
Patent and Intellectual Properties: Your Questions, Answered; PLUS the Supreme Court decision on Bilski, July 6, 2010, at http://thedirective.blogspot.com/2010/07/patent-and-intellectual-properties-your.html
An Interview with Todd R. Miller, IP Trial Attorney, Part I: The Ins and Outs of Filing for Patents, June 21, 2010 (Read Here)
An Interview with Todd R. Miller, Part II: Patent Disputes and Patent Litigation, June 23, 2010 (Read Here)
Practical Tips for Successful U.S. Patent Litigation and Prosecution and Practical Tips for Successful Patent Prosecution, March 2010, Seoul, Beijing, Tokyo
Existing Laws, Treaties Apply in Clean Tech Patent Actions, The Bureau of National Affairs, by Joyce E. Cutler, January 2010
International IP Protection: Technology for Everyone?, 2010 Symposium, The Clean Technology Revolution: Developing Solutions for Tomorrow's Legal Challenges, January, 29, 2010, San Jose, California
Renewable Energy and Sustainability: Winners, Losers and Legal Issues Confronting Both, Jones Day MCLE University, January 28, 2010, Los Angeles, California
Renewable Energy and Sustainability: Winners, Losers and Legal Issues Confronting Both, Jones Day MCLE University, January 13, 2010, San Francisco, California
Patent Notice Letters – Sending and Receiving, MCLE University, January 29, 2009, Los Angeles, California
Essentials of Patent and Other Intellectual Property, November 10, 2008; September 29, 2008; July 22, 2008; May 13, 2008, San Bernardino, California
Patent Trends in Clean Energy Technology, February 6, 2008, Palm Springs, California
IP Investability: What Do VCs, Companies, and Universities Need to Know about the New and Proposed Patent Procedures?, January 22-23, 2007, Palm Springs, California

Todd Miller on Inherent Anticipation in AIPLA Q.J.

, IPBiz, March 2005

Due Diligence in Intellectual Property Transactions, UCLA, May 2004, Los Angeles, California
Patent Claim Drafting, Patent Resources Institute, 1999, Los Angeles, California
IP Overview and Patent Drafting 101; 1999, 2000, 2001, Los Angeles, California