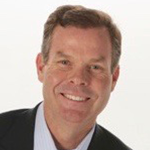 As a former attorney general and seasoned corporate attorney, John brings unmatched credibility, experience and networks.
From 2009 through 2013, John served in the Utah Attorney General's office, as Chief Deputy Attorney General overseeing seven civil divisions, and later as the Attorney General of Utah, where he worked with attorneys general across the United States. He also was a legislator in the Utah State House of Representatives from 1997 – 2002.
In his three terms in the State legislature, John chaired a full committee over public utilities and technology and sponsored significant legislation in the areas of taxation and property rights.
John's clients also receive the advantage of his corporate experience as general counsel to a global, privately-held company and partner in a business litigation and transactional law firm.
This unique background in business and public service provides John broad expertise at the complicated junction of business and government. He excels with helping corporate clients in civil and government investigative matters. Indeed, John creates and executes strategies for positive client outcomes in all areas involving government, including legislation, investigations, limited permits, consumer protection, privacy and compliance.
He also efficiently manages complex corporate transactions, executive compensation and equity, mergers and acquisitions, and government contracting. He appears before myriad agencies, committees, legislatures, and local county and city governments. Such appearances cover consumer protection, privacy, licensing, permitting, land-use and establishing policy through legislation and rule-making, leading to client successes due to his uncommon skills.
In addition to his legal services, John is a skilled public speaker and offers keynotes and executive/training on how to prevent and navigate destructive allegations that threaten investments in goodwill and jeopardize personal reputation, job security and legacy.
To succeed, a business must have a well understood, overall strategy as well as strategies for particular aspects of the business. Examples of such strategies include intellectual property strategy, product development strategy, and market strategy.
In the context of intellectual property strategy, businesses far too often invest time and money in a hodge-podge fashion. As a result, the return on their investment can be less than optimal. A proper intellectual property strategy maximizes the potential return.
A first stage in devising a proper intellectual property strategy includes a comprehensive audit of the business' existing intellectual property. A second stage includes understanding the competition and their intellectual property. Once this information has been gathered, risks and opportunities can be analyzed and a proper strategy can be decided upon. This strategy should include implementation of a long-term mechanism for capturing and protecting intellectual property going forward.
The intellectual property audit and understanding of competitor's intellectual property also informs the product development strategy. This information is essential to help ensure that any new product is protected and also that the new product does not infringe on someone else's intellectual property.
Finally, a market strategy will be driven at least in part by the product development strategy. In addition, intellectual property in the form of trademarks and goodwill should be part of the market strategy.
Vested is well positioned to help you with these essential aspects of your overall business strategy.
Industries
John has experience in the following industries:
Dietary Supplements
E-Commerce
Direct Sales
Manufacturing
Financial Services
Government Legislation, Defense and Licensing
Door to door sales
Real Estate
Executive compensation and equity
Insurance
Business Organization
Litigation and Preliminary Relief
Sample Government Work
Navigated complex licensing analysis, application and execution in a new industry in multiple states involving extensive federal and state issues dealing with medical cannabis.
In local government enforcement action, crafted and execute a complex successful, time-sensitive defense preserving millions of dollars in contested contaminated inventory.
Represented clients in multiple state licensing applications dealing with newly-licensed pharmaceutical products. Worked closely with department heads and staff.
Represents clients in disputes with local (county) government in matters of taxation.
Worked with government officials to secure remedies against an abusive public company in matters of stock options and employment benefits, including life insurance.
Representative Litigation
Successfully represented Plaintiffs and counter defendants in a multimillion dollar breach of contract and fraud action in the Fourth District Court, for Utah County, Utah.
Successfully defended a life insurance beneficiary designation case involving multiple plaintiffs and Metropolitan Life Insurance Company in Third District Court, for Salt Lake County, Utah.
Successfully obtained a preliminary injunction after a truncated mini trial for breach of the Utah Trade Secrets Act which resulted in the signing of a long term license agreement in favor of clients in Salt Lake County, Utah.
Negotiated and resolved an extensive use license in the e-commerce space between competitors following successful litigation involving client trade secret and non-competition protections.
Representative Business Organizations/Transactional
Assisted industry-leading regional company in the formation of a national expansion entity dealing with franchising.
Created executive services equity compensation packages for a rapidly-expanding privately-held companies with diverse classes of units, Amended and Restated Operating Agreements, Award
Agreements, and Equity Compensation Plans, Executive Employment Agreements and necessary consents.
Created merger and consolidation documents for multiple family entities under trusts, for regulatory and asset protection purposes.
Analysis and creation of asset protection documents for closely-held family-owned entities and assets.
Prepared asset sale/transfer agreements for private businesses.
Organizes LLCs and prepare Operating Agreements.
Sample Publications/Speeches
The Power of the Shield-Permanently Enjoining Litigation Against Entities other than the Debtor-A Look at In re A.H. Robins Co., May 1, 1990, Brigham Young University Law Review.
Becoming a Game Changer, presented as a Keynote at American Free Enterprise Success Seminar, May, 2019.
Great Moments Born from Opportunity, presented at several forums.
Ten Keys to Prevent, Prepare Against and Navigate Weaponized Allegations.
The Legislative Process and How it Really Works.
How to Win a Nomination to a State Legislative Seat.
Surviving False Allegations.
The Miracle of the US Constitution and What Constitutional Protections Grant to all Americans.
Dual Sovereignty and What "State's Rights" Really Should Mean.
Admitted
Utah, Colorado and the United States Supreme Court Bars.
Education
J. Reuben Clark (Brigham Young University) Law School (J.D. 1990; BYU Law Review); Brigham Young University (B.S. in Psychology 1987). Proficient in reading and speaking Spanish.