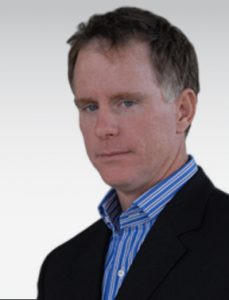 Mr. Fennel is a big picture strategist. As a co-founder of Level 11 LLC, a leading boutique consulting firm, he creates and executes on strategies for both B2B and B2C companies and products. Though his clients have included everything from start-ups to Fortune 100 enterprises, his firm focuses primarily on early-stage and other rapid growth companies and business models.
He is also a Managing Director of Level 11 Ventures, which develops new business models and products as well as takes management and equity positions in outside emerging companies and technologies.
Prior to Level 11, Mr. Fennel practiced law from 1989 to 2003. He specialized in intellectual property/entertainment litigation as well as monetization of intellectual property assets through innovative joint ventures, cross-promotions, and new market development.
He also founded (1996) and operated (through 2003) a law firm with practice areas that included: intellectual property strategy and management; licensing/branding; monetization; IP leverage and promotion; capitalization and growth strategies for start-ups and established companies; mergers and acquisitions; and media relations.
Scott's prior ventures include: serving as COO of a family of record labels, and leading the sale of the labels to a major record label; creating, operating and selling a marketing company that produced and distributed Spanish language fitness videos; and serving as one of five founders of The Agency for Sports Ethics, LLC, the world's premier independent anti-doping program for professional cycling and other sports.
Currently Level 11 and Mr. Fennel are involved with No9 software (consumer goods customization and big data software) the Whole Life Challenge (health and wellness 8 week challenge played worldwide) CES Performance (specialized training for elite athletes through NFL and other professional sports) and Primitive Feast (healthy frozen foods) among other start-ups and operating entities.
Mr. Fennel is a graduate of Abilene Christian University (B.A. in Finance, Minor in English, 1985) and Pepperdine University School of Law (J.D., with emphasis in International Finance, 1988).