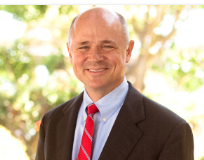 Kirk Conole provides general consulting in the area of Energy consumption and strategic use for DCI Solutions' clients. Kirk is also responsible for marketing the firm's CORE (Corporate Overhead Reduction) throughout the DCI client base.
Kirk received his B.S. in electrical engineering from San Diego State University. Prior to DCI, Kirk was the principal of Independent Energy Services, where he provided utility rate and tariff analysis, along with economic analysis for energy projects including back-up generation, co-generation, solar energy, and energy efficiency.
ABOUT DCI SOLUTIONS
DCI Solutions collaborates with forward-thinking executives to generate large tax and overhead savings with ease and unmatched expertise. On average 98% of mid-market companies leveraging our insights and audit skills will see a 10% increase in cash flow, earnings, and corporate value resulting from a modest investment of C-suite time. More at
www.DCISolutions.net
.