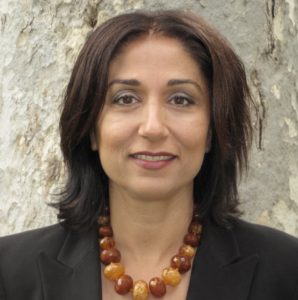 Kat Shoa is the Managing Director of The Directive Group (www.thedirectivegroup.com), a boutique business consultancy firm offering value creation, business strategy, organizational change management, revenue growth, market expansion, and operational efficiency for companies offering products, services, technologies, and intellectual properties. By acting as interim CEO/executive, or directly working with CEOs or boards of her client companies, she has repositioned her clients for extreme sales and profitability growth. 
Kat has diverse experience with middle market companies to divisions of large US and International conglomerates in IT, technology, healthcare, digital office products, and other product and service providers.
From 2013 to 2015, Kat was the Interim CEO of a boutique IT firm offering infrastructure-as-a-service (IaaS), IT design services, and digital compliance. 
Kat started her career at Logicon, followed by an 8 year tenure at Xerox, and going through an IPO with Peerless Systems, a fast growing company showing 40% YoY revenue growth, until her departure in 2000 to start her consulting career. She is experienced in working with US and Japanese clients in industries including IT services, cloud computing / Software as a Service (SaaS), Smart Grid, hosted telephony services (VoIP), digital office products, embedded technologies, and other computer software, hardware, and services. Clients also include non-tech companies including healthcare providers, distribution companies, etc.
Kat sat on the board of directors of the Los Angeles Boys and Girls Club for several years, and continues to be active with non-profits.