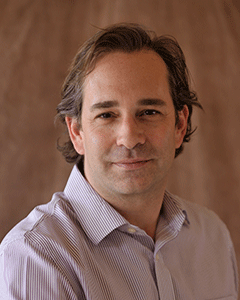 Colin Mangham develops and communicates new and important ideas and organizations, chiefly as a marketing executive, innovation catalyst, entrepreneur, and certified biomimicry specialist.
Colin's innovation consulting practice has supported the successes of companies ranging from startups to Fortune 100 corporations. It leverages his nearly 25 years of experience in strategy and communications development to create, communicate, deliver and sustain the value of technological, organizational, and social innovation.
Corporate highlights: Bristol-Myers Squibb, Lucent Technologies, FOX Broadcasting, P&G, Boeing, Biomimicry 3.8, Foot Locker, The UN, Howard Johnson, DirecTV, Perfect water, Amgen, Delta, Casio, United Airlines, EAU Technologies, Polycom, Verizon, Oxygen Media, The EPA, Warner Bros., IOGEAR, Sprint, Speed Channel, Nextel, WaMu, Madison Square Garden, The New York Yankees, and dozens of others, many of which have been early-stage companies and organizations.
Highlights of his professional experience include:
25 years branding, marketing, design, and business development
Clients have included 5% of Fortune 500
Guided 100+ early-stage companies
Produced and wrote 60+ commercials, tune-ins, promos, videos
Hired, directed, and inspired dozens of designers, writers, programmers, media talent, others
Generated estimated 95% of consulting business from referrals
Served on several corporate boards of Directors and Advisors
Served on several non-profit boards of Directors, Trustees, and Advisors
Built, focused, and energized diverse and high-performing teams
Performed interim Chief Marketing Officer role for companies including international sustainable innovation organization
Certified Biomimicry Specialist: driving innovation inspired by nature
Professional writer; most media, including 100+ arts, entertainment, lifestyle, journal articles
Angel Investor, diverse categories with several exits
Public speaker, workshop facilitator, university guest lecturer
Colin is also an accomplished entrepreneur and vocal advocate of non-profits and social enterprises including Biomimicry LA, which he founded to promote and apply innovation inspired by natural forms, processes, and systems.
Non-profit highlights: HENAAC (rebranded Great Minds), L.A. Archdiocese (marketed 227 schools), US Dept. of Health & Human Services, Biomimicry 3.8 Institute, C5 Youth Foundation (Camp Coca-Cola), a Hong Kong arts foundation (Vice Chair), Aspen Filmfest, Compathos Foundation, World Wildlife Fund (Technical Advisor), several others.
He is a frequent speaker, panelist, and adjunct university lecturer. See highlights of recent engagements and events here.
He has also conducted business in 20 countries in Southeast Asia, the Middle East, Europe, and the Americas.
Colin received his MBA from the University of Liverpool in the top tier of his class and with an emphasis on international marketing. He's also an LSU Tiger (BS in Business Administration / Marketing), and a Certified Biomimicry Specialist.
More on Colin at:
LinkedIn/in/ColinMangham
ColinMangham.com
DailyBrandGroup.com