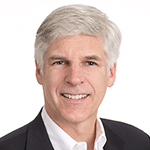 Stephen Henry is an employment law specialist and business litigator. With over 26 years of experience, he uses his skills to assist employers, employees, executives and minority shareholders to create proactive employment agreements, policies and procedures and find effective solutions to their employment issues.
Stephen's employment practice includes a wide range of areas including employment contracts, wage and hour claims, discrimination, wrongful termination, retaliation, fraud, and defamation. Stephen has extensive experience helping employers and executives negotiate employment contracts and severance agreements.
An experienced trial attorney, he has successfully handled hundreds of cases, many through trial or arbitration, and numerous appeals. Stephen provides effective representation in litigation of employment disputes and advises clients on the most effective ways to avoid such disputes.
Stephen provides employment law services that a start-up or developing business requires including:
Drafting of personnel policies, handbook, and new hire forms.
Drafting of employment contracts, compensation agreements, proprietary information agreements, and severance agreements.
Development of guidelines for hiring, performance management, performance counseling, employee discipline, and termination.
Development of processes for proper investigation of internal, formal and informal complaints.
Development of guidelines for legal compensation of employees, including all age and hour issues.
Development of guidelines for accommodation of disabilities.
Development of legally appropriate family and medical leave programs.
Audits of all employment policies, procedures, and actual practice to help companies, especially developing companies, avoid employment issues that they do not see developing.
Advice regarding disciplinary actions, demotions, and terminations.
Management of nascent legal and quasi-legal complaints by employees and former employees.
Management, analysis, and response to formal legal and quasi-legal complaints by employees and former employees, including complaints to governmental agencies (EEOC, DFEH, DLSE, etc.) and demand letters.
Stephen also has varied legal experience in business litigation ranging from the representation of large insurance companies to small businesses and individuals engaged in disputes of all kinds. Stephen provides aggressive representation in business disputes involving fraud, interference with business relationships, unfair competition, misappropriation of trade secrets, breach of fiduciary duty, rights of minority shareholders, defamation, and contract disputes.
Stephen received his law degree from Georgetown University Law Center in Washington, D.C. in 1989, and his Bachelor of Arts degree from Oberlin College in Oberlin, Ohio in 1984.
Stephen is admitted for practice in all courts in California and the Ninth Circuit Court of Appeals. He has successfully represented clients in numerous state and federal forums including California Superior Courts, the United States District Court for the Northern District of California, the United States District Court for the Eastern District of California the Department of Fair Employment & Housing (DFEH), the Equal Employment Opportunity Commission (EEOC), the Department of Labor Standards Enforcement (i.e. the California Labor Commissioner), the Unemployment Insurance Appeals Board, the California Court of Appeals, and the United States Ninth Circuit Court of Appeals. Stephen also represents clients in private arbitration and mediation.
Stephen was chosen as a Super Lawyer by the Super Lawyers® rating service in 2011.