[vc_row type="in_container" full_screen_row_position="middle" scene_position="center" text_color="dark" text_align="left" overlay_strength="0.3″][vc_column column_padding="no-extra-padding" column_padding_position="all" background_color_opacity="1″ background_hover_color_opacity="1″ column_shadow="none" width="1/1″ tablet_text_alignment="default" phone_text_alignment="default" column_border_width="none" column_border_style="solid"][vc_column_text]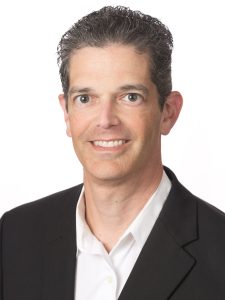 Counselor
1.415.962.4510
jberg@vestedlaw.com
Jesse Berg is a corporate/securities and commercial attorney with over 20 years of broad based legal experience. His clients benefit from his varied legal experience as an attorney at both large and small law firms, as general counsel of a publicly traded software company and as the co-founder of a number of different companies. He began his career as an associate at Pillsbury, Madison & Sutro (now Pillsbury Winthrop), a large international law firm based in San Francisco where he represented financial institutions, telecommunications companies, energy and technology companies.
He practiced at MBV Law representing start-up companies in the technology and media space. He served as General Counsel to OpenTV Corp, a publicly traded interactive television software company, where he managed a ten person worldwide legal department and was responsible for licensing and services agreements, investment and joint venture agreements, intellectual property, labor and corporate governance. Prior to the formation of his own firm in 2008, he was a founder of a boutique equity advisory company providing outsourced strategic and business development advice to small technology companies as well as a founder of a business brokerage firm.
Jesse represents entrepreneurs and privately held companies in all stages of development. His corporate expertise includes entity formation for start-ups, equity compensation, debt and equity financing, mergers and acquisitions and shareholder matters. He often acts as outside general counsel for private companies, advising them on corporate compliance, board and management issues, investor relations and strategic business matters. In this capacity, he will frequently handle all commercial transactions for these companies, including software license agreements, consulting agreements, software-as-service agreements, purchase and sale agreements and website terms of use.
Read some of Jesse's Insights Here.
Industries
Jesse has experience in following industries:
New media
Emerging Technology and software
Digital publishing
Private equity and venture capital
Education Technology
E-commerce
Online gaming
Representative Transactions
Private Offerings
Represented a leading digital publishing software provider in the raising of over $5 million of convertible notes and preferred equity.
Represented an online catalog aggregator in raising over $5 million in multiple rounds of preferred equity offerings.
Represented a brewery in the Sierra foothills in the raising of equity capital.
Represented a cold pressed juice company with the sale of convertible notes and then preferred equity.
Represented an electric truck company in the sale of convertible notes and preferred equity.
Represented a data storage company in the offering of over $5 million in convertible notes.
Represented various private equity groups and angel investors with investments in technology companies.
Mergers and Acquisitions
Represented an online video subscription service for crafters in the sale of its assets to Demand Media.
Represented a casual gaming company in its sale to News Corp.
Represented a virtual currency company in its sale to Live Gamer.
Represented an online catalog aggregator in its sale to Coupons.com.
Represented an organic fruit company in its sale to Albert's Organics.
Represented an online ticketing company in numerous acquisitions.
Represented a provider of online local deals to EYC, Ltd.
Represented a public relations firm in its sale to Daniel J. Edelman, Inc.
Technology
Represented an online ticketing company in all of its commercial transactions with customers and venues.
Represented a publicly traded hard drive manufacturer in the development of its template agreements.
Represented a genetics counseling service in its clinical development agreements.
Represented a software company in the construction industry with all of their online agreements.
Represented an education technology company in its software-as-service agreements.
Represented a digital publishing company in all of its agreements with authors and print publishers.
Represented an online advertising agency in its agreements with customers.
Represented an online clothing company with its supplier and distributions agreements.
Admitted
Admitted to practice in California.
Education
Jesse holds a B.A. magna cum laude from the University of California at Berkeley where he was a member of the Phi Beta Kappa honor society. He obtained his J.D. from the University of California at Berkeley (Boalt Hall) where he was a member of the California Law Review.[/vc_column_text][/vc_column][/vc_row]