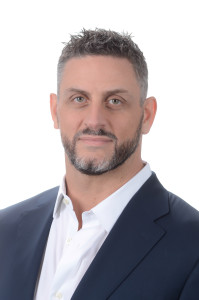 Counselor
1.512.626.2749
mhalla@vestedlaw.com
Michael Halla is the epitome of a trial lawyer who is passionate about winning at all levels for his clients. As a skilled negotiator, Michael works with his clients to identify settlement options and secure agreements that can avoid the necessity of litigation. Michael understands that his clients work hard to accumulate their wealth and he uses his unique style of negotiation to protect those clients and their assets.
There are, however, times when litigation is necessary. Few law firms are willing to take cases to trial. At those times, Michael believes the only place to measure success is where it matters most to our clients, in the courtroom. In these cases, Michael views settlement as an option only for the opposition. The opposition is not always ready to go to trial and mount an effective attack or defense, but Michael is.
Michael has extensive knowledge of municipal law, having started his career as an Assistant City Attorney for the City of Austin, Texas and later having served a variety of home rule and general law cities in the Dallas-Fort Worth area. Additionally, he has been a featured speaker at several land use conferences focusing specifically on the topics of eminent domain as well as changes to condemnation law in Texas and how it relates to municipalities.
Michael grew up in Abilene, Texas, where he exceled in a variety of sports, academic venues and leadership roles at both the high school and collegiate levels. He moved to the Dallas-Fort Worth area in 2003 to be fully available to his family, which is his highest priority.
PRACTICE AREAS
Business Formation and Representation
Commercial Litigation
Family Law
Intellectual Property Litigation
Municipal Law
Contracts
Real Estate
ADMISSIONS
Texas State Bar
Alabama State Bar
U.S. District Court – Eastern District of Texas
U.S. District Court – Western District of Texas
U.S. District Court – Southern District of Texas
U.S. District Court – Northern District of Texas
U.S. Court of Appeals 5th Circuit
U.S. District Court – Middle District of Alabama
AFFILIATIONS
Texas State Bar Association (Litigation and Family Law Sections)
Plano Bar Association
Collin County Bar Association
EDUCATION
Abilene Christian University
Hardin-Simmons University – BBS in History
Samford University, Cumberland School of Law, Juris Doctorate